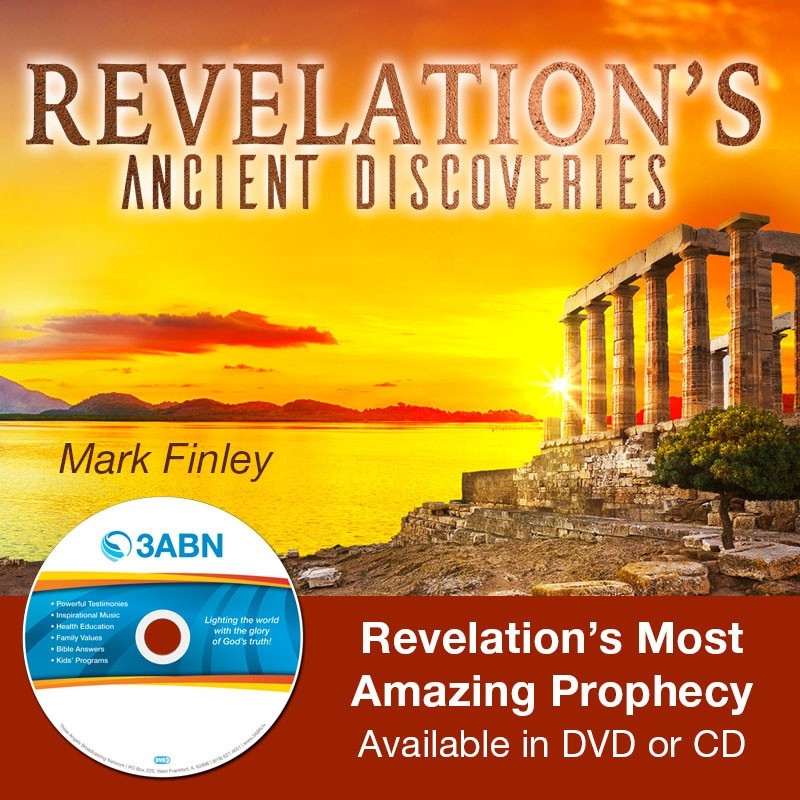  
Revelation's Most Amazing Prophecy
Join International Evangelist Mark Finley as he explores the great prophecies of the Bible revealing God's plan for our future. Millions of people wonder where in the world are we headed? Will this world be destroyed in some nuclear holocaust?  Will global warming or some other natural disaster destroy this planet?  There is hope. The Bible's last book Revelation reveals God's plan for the future. 
Study Guides - Revelation's Ancient Discoveries
Program 8 - "Revelation's Most Amazing Prophecy" with Evangelist Mark Finley
The triumphs of technology are inspiring. The achievements of the space program are so tangible and specific. All the complex details—the flow of rocket fuel, the humming of computers, the astronaut's check list—fit together like clockwork. But religious hope today tends to be vague and shapeless.
Data sheet
Series

Revelation's Ancient Discoveries

Speaker

Mark Finley

Ministry

3ABN

Language

English

Schedule Code

RAD170008