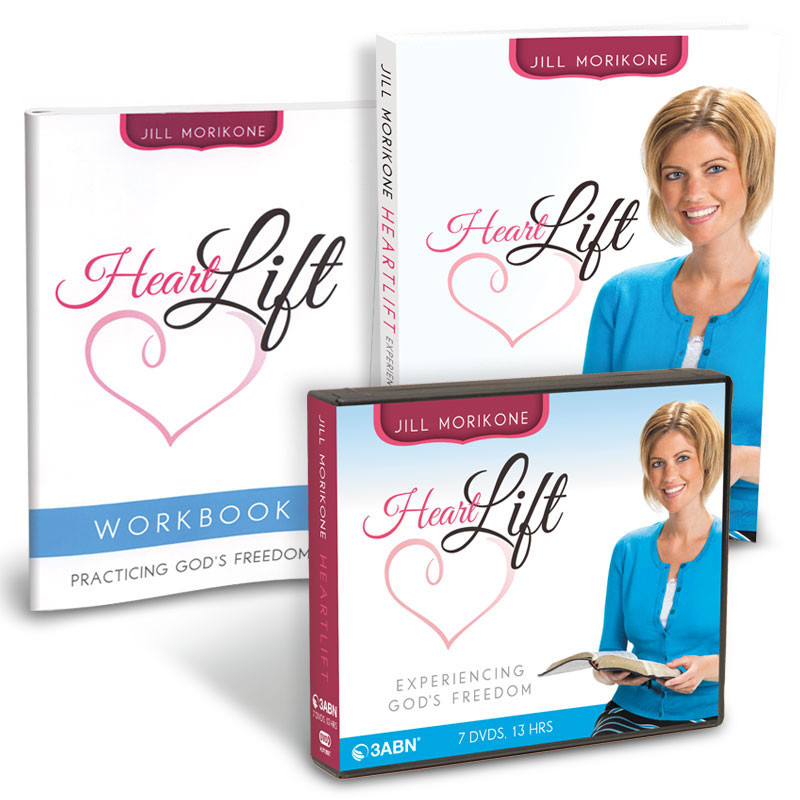  
HeartLift Complete Combo
Are you enslaved by your emotions? Are you held back from following God, even though your heart longs for Him? Do you doubt you can ever be truly forgiven, experience joy, or walk in victory with Jesus? You're not alone! This book comes from that real broken place. Real stories of real pain. Real battles and real victories. Jill Morikone's candid sharing of her own struggles cuts to the heart of the many issues women face. You don't have to struggle in the mist-fighting and losing. Your Father wants you to break free!
With this special combo receive all the HeartLift items; Heart Lift Book, Heart Lift Workbook, and complete HeartLift DVD Series.
Book: HeartLift has 14 chapters divided into 7 parts.
Workbook: This interactive workbook, designed to be a companion study guide to the book, Heart Lift, is full of practical tools and promises from the Word of God than can revolutionize the way you think and feel. Perfect for a women's study group, it easily transitions to individual use, as well. Begin your journey now toward healing and wholeness!
DVD Set: All 26 programs on 7 DVDs Real stories of real pain.
Data sheet
Series

HeartLift

Pages

128

Author

Jill Morikone

Host

Jill Morikone

Special Note

Special Ends Feb. 28

DVDs

7

Ministry

3ABN

Programs

26

Format

Physical Book
Video DVD

Language

English

Type

Combo
You might also like