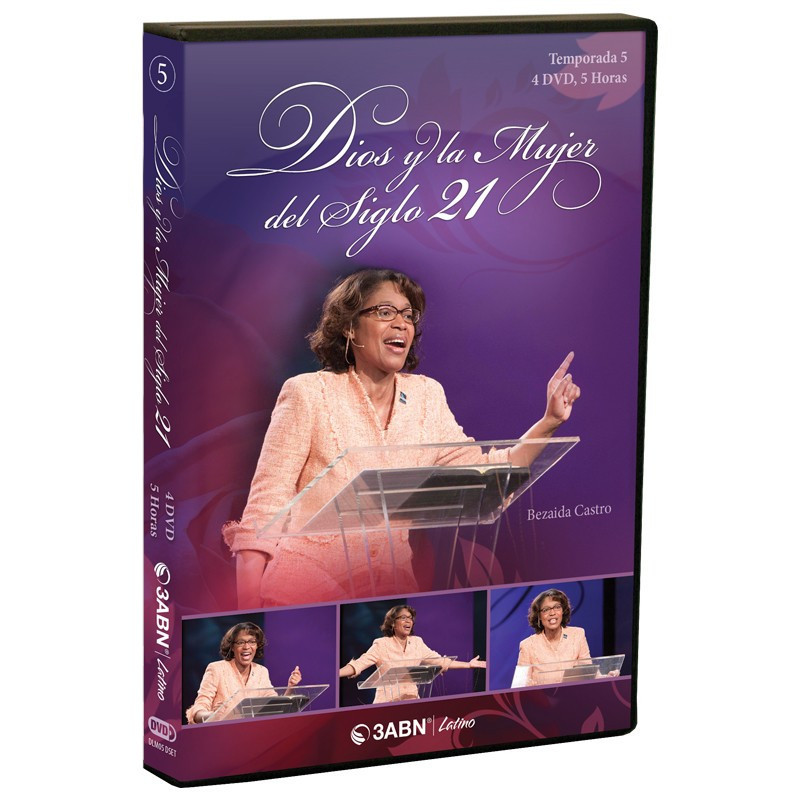  
Dios y la Mujer del Siglo 21 - Temporada 5
Bezaida "Betzy" Castro, nació en la República Dominicana, de padres Adventistas del Séptimo Día y reside junto a su esposo Luis y sus hijos Luis y Loisbet, en Houston, Texas. Actualmente Betzy es Coordinadora del Ministerio de la Mujer Hispana en la Conferencia Regional del Suroeste (EE. UU.). Está certificada por la Conferencia General de los Adventistas del Séptimo Día, en liderazgo del Ministerio de la Mujer y en educación cristiana en relación al abuso, y el ministerio de la familia. Bezaida sirve en su iglesia Houston-Maranatha como asistente secretarial y directora del Ministerio de Hogar y Familia. Es predicadora y seminarista dentro y fuera de los Estados Unidos, con un "así dice Jehová". 
Episodios 
1. En los Sueños de Dios
2. Un Sueño de Perseverancia
3. Un Sueño de Fe
4. Un Sueño de Valentía 
5. Un Sueño de Decisión 
6. Un Sueño de Aceptación 
7. Un Sueño de Obediencia
Betzaida "Betzy" Castro, born in the Dominican Republic, of Seventh-day Adventist parents and lives with her husband Luis and her sons Luis and Loisbet, in Houston, Texas. Betzy is currently Coordinator of the Ministry of Hispanic Women in the Southwest Regional Conference (EE UU). It is certified by the General Conference of Seventh-day Adventists in leadership of the Ministry of Women and Christian education related to abuse, and family ministry. Bezaida served in her Houston-Maranatha church as secretarial assistant and director of the Ministry of Home and Family. She is a preacher and seminarian inside and outside the United States, with a "thus saith the Lord".
Data sheet
Speaker

Bezaida Castro

DVDs

4

Ministry

3ABN

Programs

7

Language

Spanish

Type

Video DVD Set