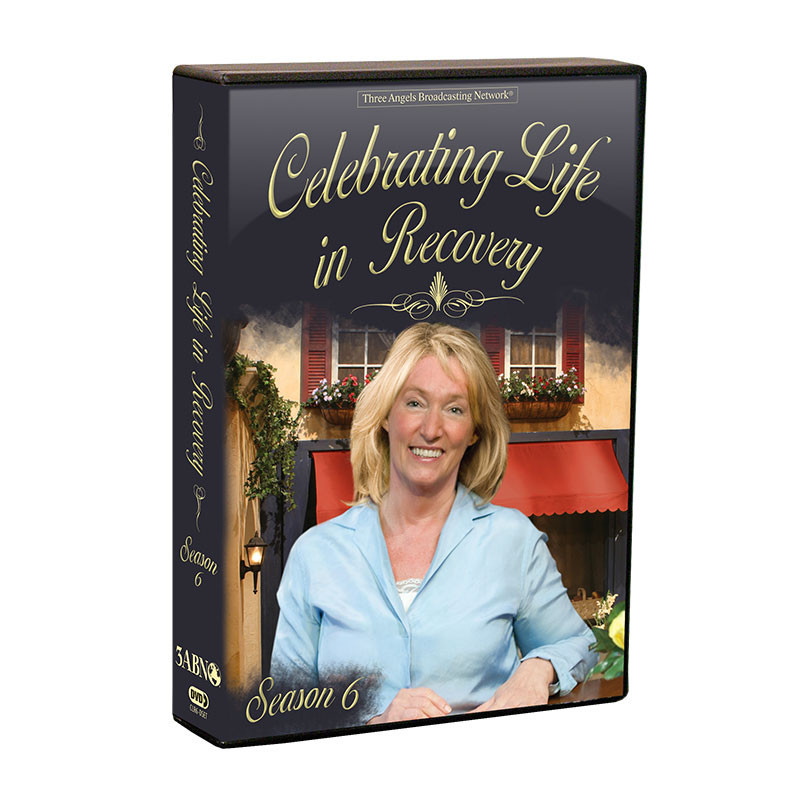  
Celebrating Life in Recovery Season 6 DVD
Their honesty may surprise you; their stories will inspire you; and their love for Jesus will convince you to celebrate recovery! Season 6 features a new set of guests who recount their stories of addiction, as well as the healing they received for their underlying spiritual illness. Cheri Peters explores what happens as we turn our wills and our lives over to the care of a loving God in this fascinating series! 
Other seasons available here
All individual programs here.
Browse all available 'Celebrating Life in Recovery' programs. YouYube/playlist
1. Season 6 Highlights
2. Love Brings Everyone Together
3. Working Through Divorce
4. The Buzzard Is Called In
5. Recovery as a Family
6. Miracle Meadows
7. Gangs to Fatherhood
8. Am I Too Crazy for God
9. Keep on Workin'
10. Live for Me
11. Crossing Paths
12. Twisted Life, Pt. 1
13. Twisted Life, Pt. 2
Data sheet
Host

Cheri Peters

Theme

Addiction

DVDs

7

Ministry

3ABN

Programs

13

Language

English

Type

Video DVD Set
You might also like