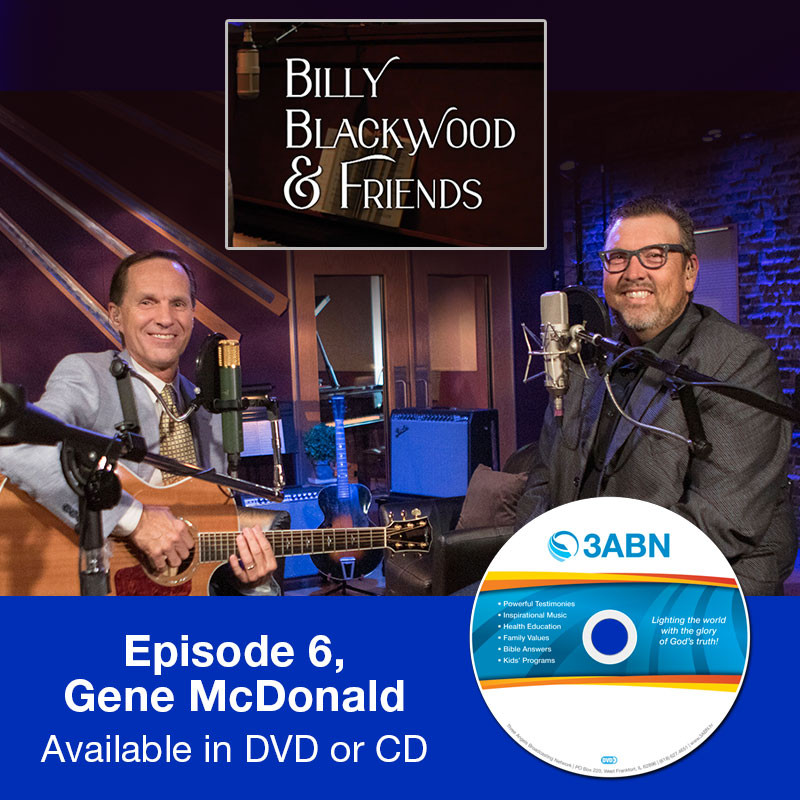  
Episode 6, Gene McDonald
Billy Blackwood invites viewers to take a look into the lives of some of his friends as they open up and share how Jesus is using them in their music careers. You'll hear incredible stories, talent, and passion for God's love in each episode.
Guest: Gene McDonald.
Songs performed: "Stand By Me" and "Love Held Jesus to the Cross".
Data sheet
Series

Billy Blackwood and Friends

Host

Billy Blackwood

Running Time

30 min.

Guests

Yvonne Lewis-Shelton

Ministry

3ABN

Language

English

Schedule Code

BBF170006

Type

Radio/TV Program

3ABN Network

3ABN Praise Him Music Network