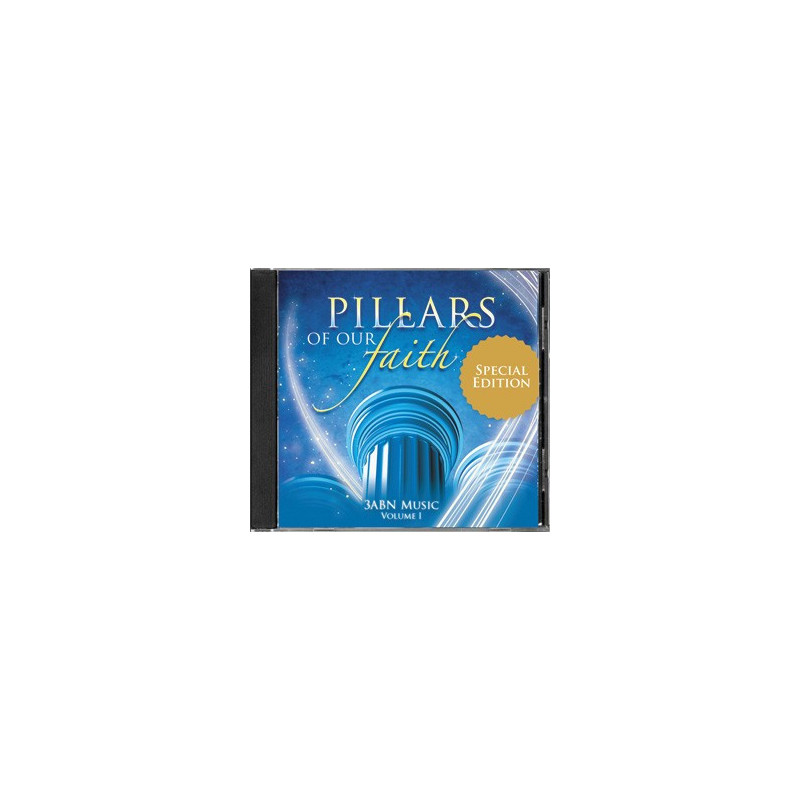  
Pillars of Our Faith - CD
Let your spirit be refreshed by the biblical truths we hold central to our faith, as you listen to the rich voices of Reggie and Ladye Love Smith, and Nathan Young. These anointed songs with full orchestration were written by internationally-known songwriters and musicians, David Huntsinger and Kris Wilkinson. Song List: Remember the Sabbath,
In the Sanctuary,
I Have Fixed My Mind,
Marvel Not at What I Say,
Beautiful Zion,
Take Me to the Water,
Now is the Day,
Written Down in Stone,
I Will Give You Rest,
Take Time to Be Holy/Be Thou My Vision,
The Language of Canaan
You will enjoy many wonderful hours dwelling on these Scripture messages, focused on the faith of our fathers!
Pillars of Our Faith SAMPLE AUDIO
Remember the Sabbath (6:20)
In the Sanctuary (6:20)
I Have Fixed My Mind (6:20)
Marvel Not at What I Say (6:20)
Beautiful Zion (6:20)
Take Me to the Water (6:20)
Now is the Day (6:20)
Written Down in Stone (6:20)
I Will Give You Rest (6:20)
Take Time to Be Holy/Be Thou My Vision (6:20)
The Language of Canaan (6:20)
Data sheet
Music Project

Pillars of Our Faith

Format

Audio CD

Language

English

Type

Music