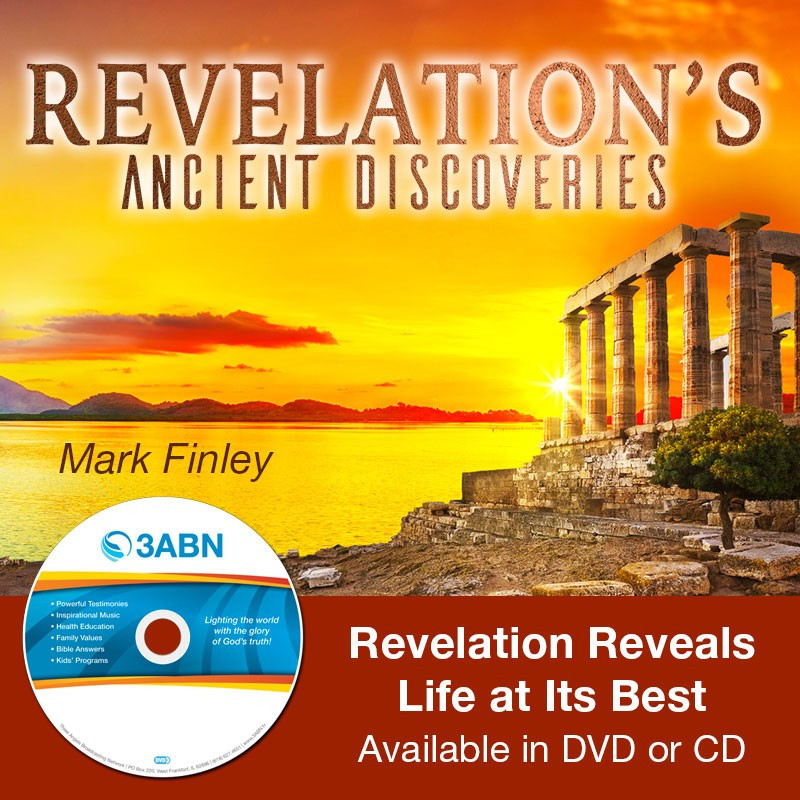  
Revelation Reveals Life at its Best
Join International Evangelist Mark Finley as he explores the great prophecies of the Bible revealing God's plan for our future. Millions of people wonder where in the world are we headed? Will this world be destroyed in some nuclear holocaust?  Will global warming or some other natural disaster destroy this planet?  There is hope. The Bible's last book Revelation reveals God's plan for the future. 
Study Guides - Revelation's Ancient Discoveries
Program 19 - "Revelation Reveals Life at its Best" with Evangelist Mark Finley
You were bought at a price redeemed by Jesus' blood; therefore glorify God in your body and in your spirit, which are God's. . . . Whether you eat or drink, or whatever you do, do all to the glory of God. Learn what the Bible has to say about living a healthy lifestyle.
Data sheet
Series

Revelation's Ancient Discoveries

Speaker

Mark Finley

Ministry

3ABN

Language

English

Schedule Code

RAD170019