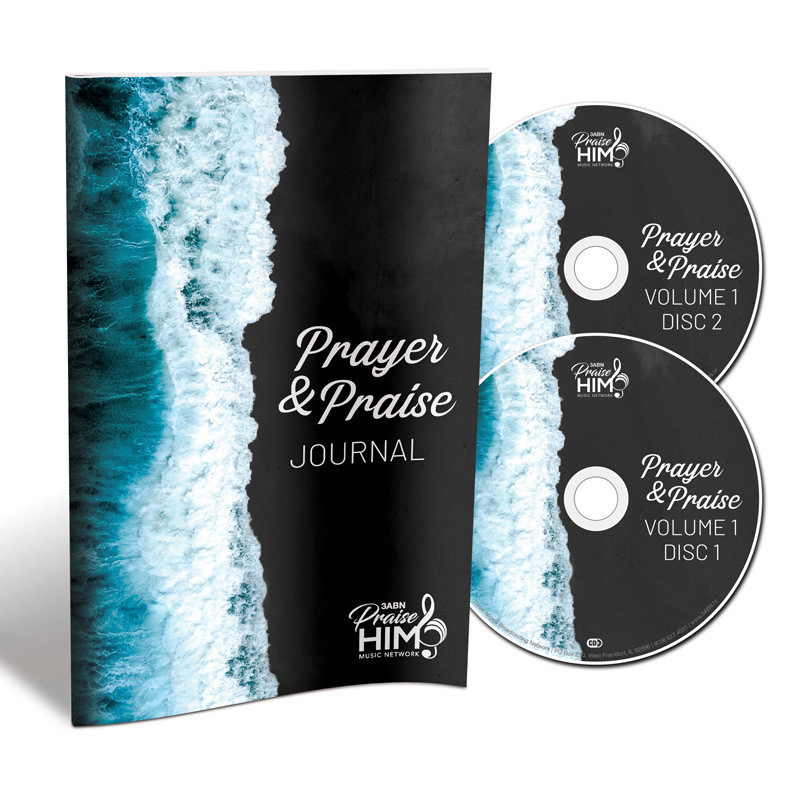  
Prayer & Praise Vol. 1 CD & Journal Set
Communication is one of the most important parts of any relationship. Our relationship with God is no different. Find strength in the 31 hymns and personal thoughts in this journal, with blank pages to record your personal prayers and praises to God. A faith-sustaining resource from the Praise Him Music network.
A 2 CD set of hymns from the Prayer and Praise Journal performed by various 3ABN Praise Him artists. Includes one Prayer & Praise Journal. 
Draw closer to God through 31 wonderful hymns of the church, a Bible verse, and a devotional thought to encourage your soul. 
There's even an area for your prayer requests and praises.
Data sheet
Weight

4.6oz

Pages

64

CDs

2

Cover

Paperback

Format

Audio CD
Physical Book

Language

English

Type

Combo

Binding

Saddle Stitched

3ABN Network

3ABN Praise Him Music Network
You might also like