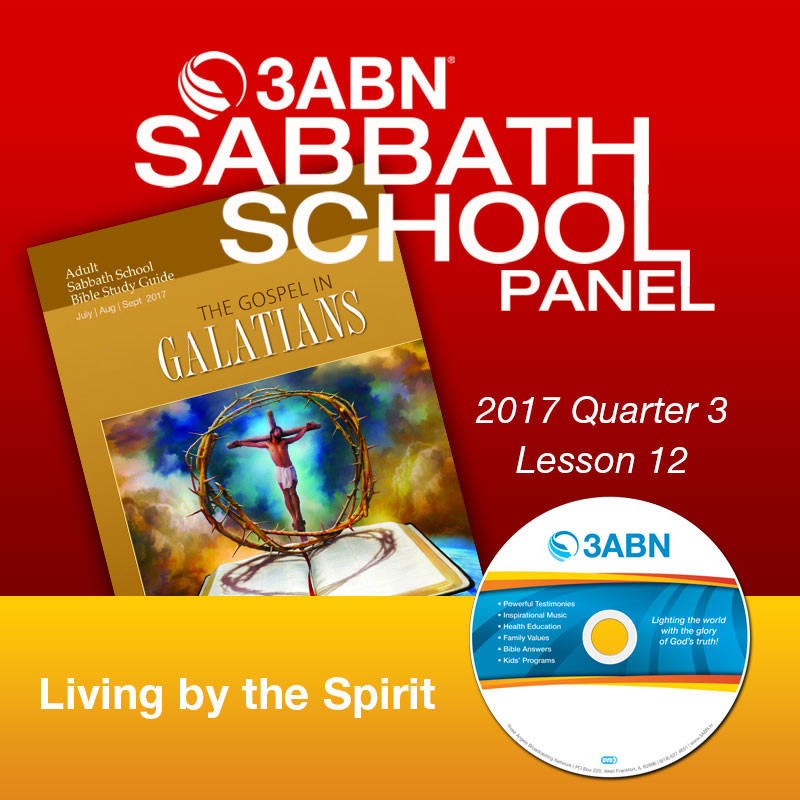  
2017 Q3 - Lesson 12: "Living by the Spirit"
Sabbath School Panel - The Gospel in Galatians
"But I say, walk by the Spirit, and you will not gratify the desires of the flesh" (Galatians 5:16, ESV).
One of the most beloved Christian hymns is Robert Robinson's "Come, Thou Fount of Every Blessing." As believers we possess two natures, the flesh and the Spirit, and they are in conflict. Although our sinful nature always will be "prone" to wander from God, if we are willing to surrender to His Spirit, we do not have to be enslaved to the desires of the flesh.
Data sheet
Series

Sabbath School Panel

Host

John Dinzey

Running Time

1 hr.

Guests

C.A. Murray
Jill Morikone
Shelley Quinn
Tom Ferguson

Ministry

3ABN

Language

English

Schedule Code

SSP000037