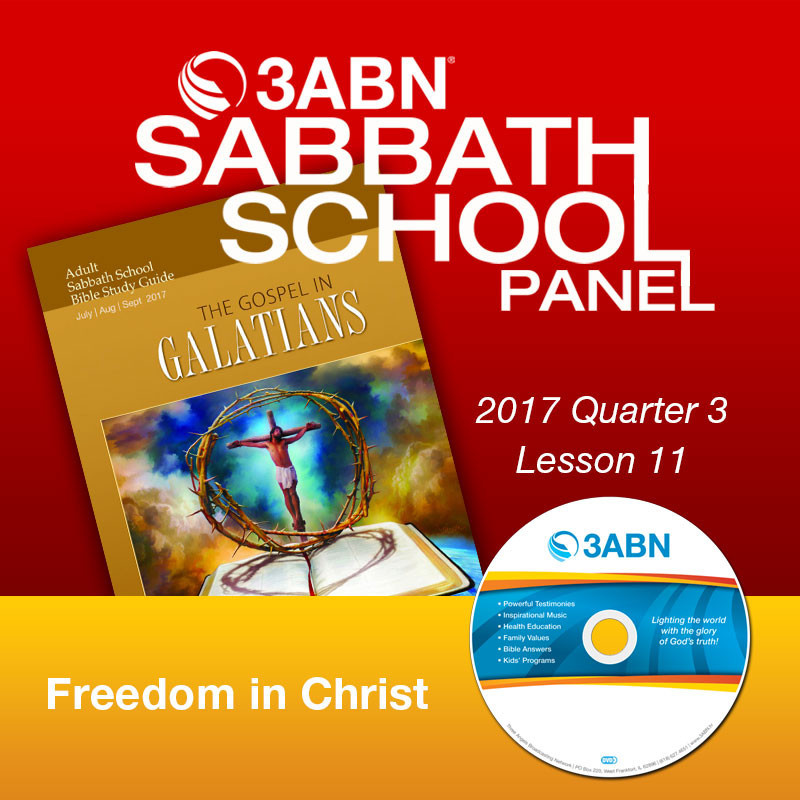  
2017 Q3 - Lesson 11: "Freedom in Christ"
Sabbath School Panel - The Gospel in Galatians
"For you were called to freedom, brothers. Only do not use your freedom as an opportunity for the flesh, but through love serve one another" (Galatians 5:13, ESV).
In Galatians 2:4, Paul briefly referred to the importance of protecting the "freedom" Legalism and licentiousness are opposed to freedom, because they equally keep their adherents in a form of slavery. Paul's appeal to the Galatians, however, is to stand firm in the true freedom that is their rightful possession in Christ.
Data sheet
Series

Sabbath School Panel

Host

Jill Morikone

Theme

"The Gospel in Galatians". Quarter 3, 2017

Running Time

1 hr.

Guests

C.A. Murray
John Dinzey
Shelley Quinn
Tom Ferguson

Ministry

3ABN

Language

English

Schedule Code

SSP000036