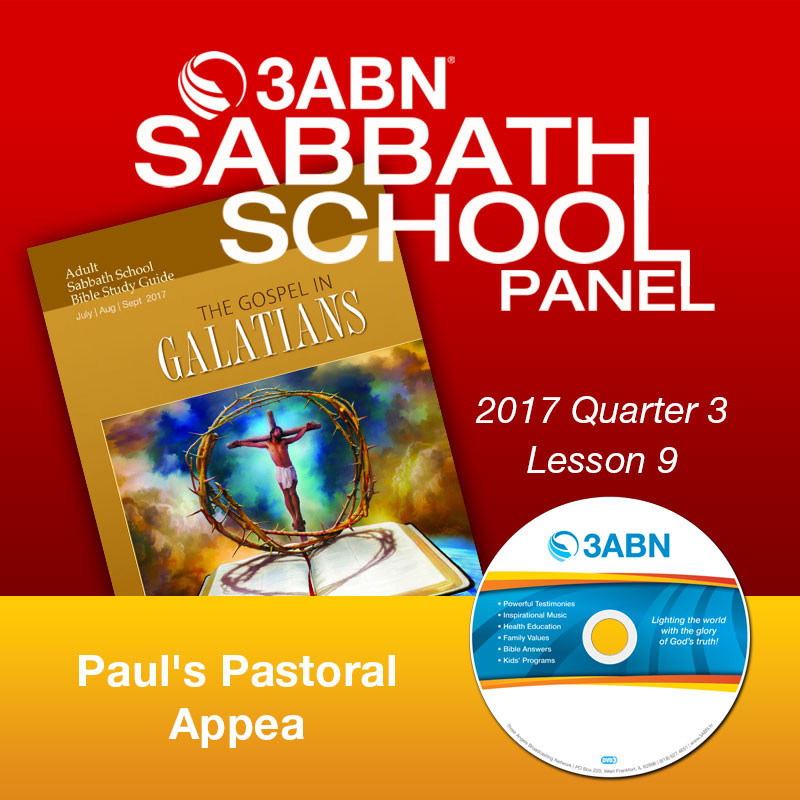  
2017 Q3 - Lesson 9: "Paul's Pastoral Appeal"
Sabbath School Panel - The Gospel in Galatians
"Friends, I beg you, become as I am, for I also have become as you are" (Galatians 4:12, NRSV).
As we've seen so far, Paul did not mince words with the Galatians. His strong language, however, simply reflected the inspired passion he felt concerning the spiritual welfare of the church that he had founded. Besides the crucial theological issue Paul was dealing with, the letter to the Galatians in a broad sense also shows just how important correct doctrine is. If what we believed were not that important, if doctrinal correctness did not matter all that much, then why would Paul have been so fervent, so uncompromising, in his letter? The truth is, of course, that what we believe matters greatly, especially concerning the whole question of the gospel.
Data sheet
Series

Sabbath School Panel

Host

C.A. Murray

Theme

"The Gospel in Galatians". Quarter 3, 2017

Running Time

1 hr.

Guests

Jill Morkikone
John Dinzey
Shelley Quinn
Tom Ferguson

Ministry

3ABN

Language

English

Schedule Code

SSP000034