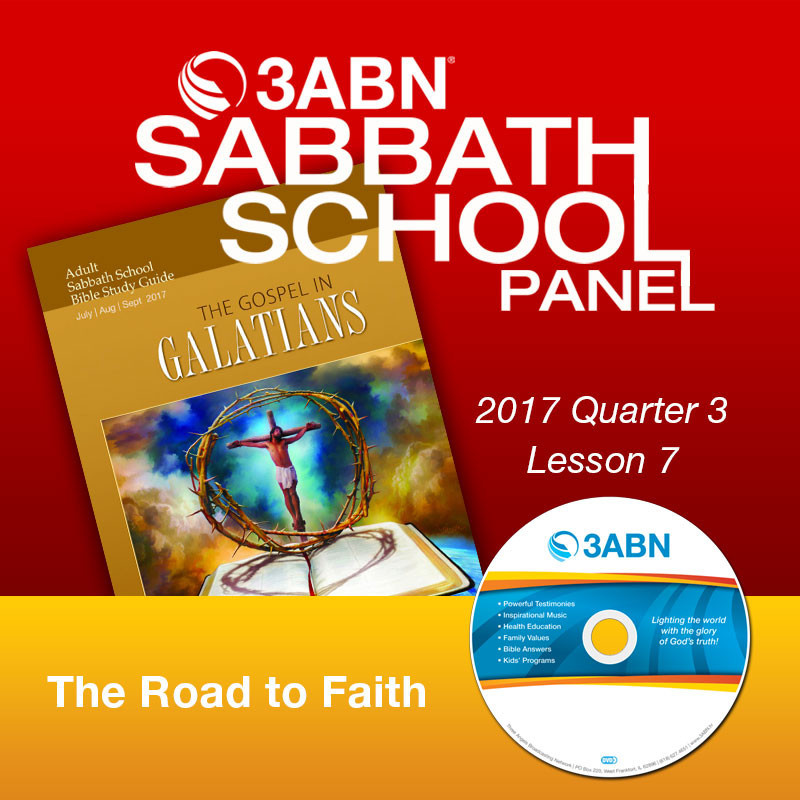  
2017 Q3 - Lesson 7: "The Road to Faith"
Sabbath School Panel - The Gospel in Galatians
"Scripture has confined all under sin, that the prom- ise by faith in Jesus Christ might be given to those who believe" (Galatians 3:22, NKJV).
Most of us have experienced in one way or another, being disoriented or lost is not enjoyable. It fills us with fear and anxiety; it can even lead us to moments of panic. The same is true in the spiritual realm. Even after we accept Christ, we can get lost, or disoriented, even to the point of never returning to the Lord. The good news, however, is that God has not left us to ourselves. He has mapped out the road to faith, as revealed in the gospel, and that path includes the law. Without the law, we would have no gospel. It's hard, really, to understand the gospel without the law.
Data sheet
Series

Sabbath School Panel

Host

Jill Morikone

Theme

"The Gospel in Galatians". Quarter 3, 2017

Running Time

1 hr.

Guests

CA Murray
John Dinzey
Ronny Shelton
Shelley Quinn

Ministry

3ABN

Language

English

Schedule Code

SSP000032