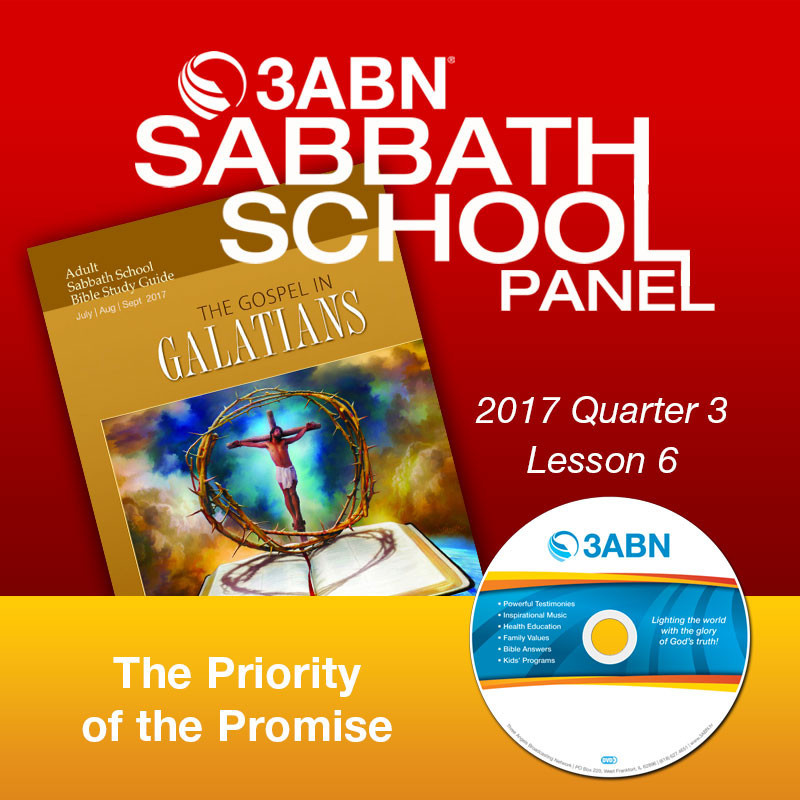  
2017 Q3 - Lesson 6: "The Priority of the Promise"
Sabbath School Panel - The Gospel in Galatians
"For if the inheritance comes by the law, it no longer comes by promise; but God gave it to Abraham by a promise" (Galatians 3:18, ESV).
Sometimes people make a promise, fully intending to keep it, but, later, don't; others make a promise, knowing—as the sounds leave their mouths or the letters their fingers—it's all a lie. Fortunately for us, God's promises are of an entirely different order. God's Word is sure and unchanging. " 'I have spoken, and I will bring it to pass; I have purposed, and I will do it,' " says the Lord (Isa. 46:11, ESV).
Data sheet
Series

Sabbath School Panel

Host

Shelley Quinn

Theme

"The Gospel in Galatians". Quarter 3, 2017

Running Time

1 hr.

Guests

CA Murray
Jill Morikone
John Dinzey
Ronny Shelton

Ministry

3ABN

Language

English

Schedule Code

SSP000031