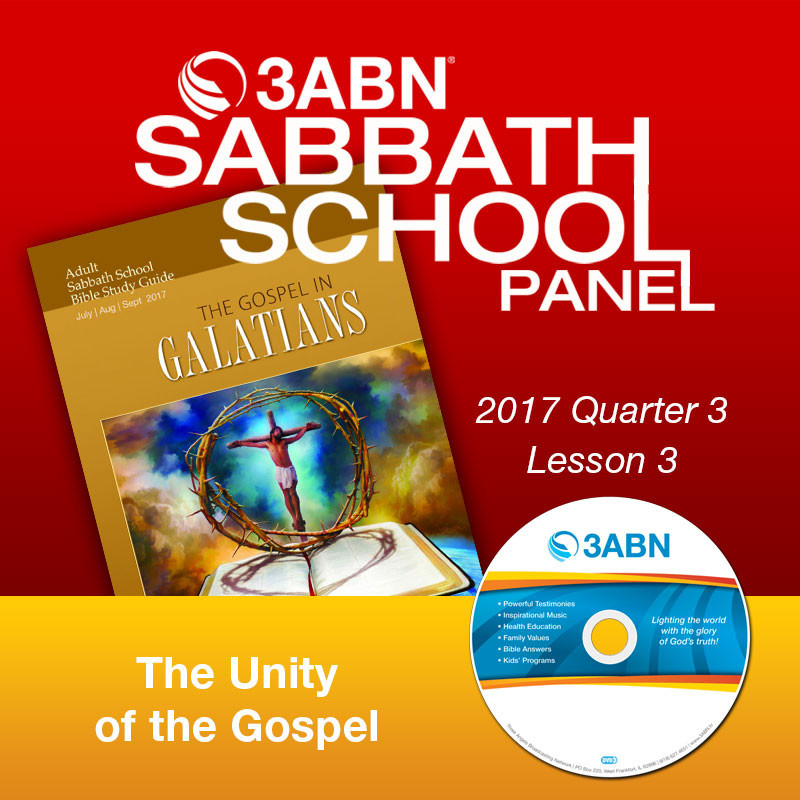  
2017 Q3 - Lesson 3: "The Unity of the Gospel"
Sabbath School Panel - The Gospel in Galatians
"Complete my joy by being of the same mind, having the same love, being in full accord and of one mind" (Philippians 2:2, ESV).
In Galatians 2:1–14, we find the apostle doing everything in his power to maintain the unity of the apostolic circle in the midst of attempts by some believers to destroy it. But as important as that unity was to Paul, he refused to allow the truth of the gospel to be compromised to achieve it. Therefore, while there is room for diversity within unity, the gospel must never be compromised in the process.
Data sheet
Series

Sabbath School Panel

Host

Jill Morikone

Theme

"The Gospel in Galatians". Quarter 3, 2017

Running Time

1 hr.

Guests

John Dinzey
Kenny Shelton
Ronny Shelton
Shelley Quinn

Ministry

3ABN

Language

English

Schedule Code

SSP000028