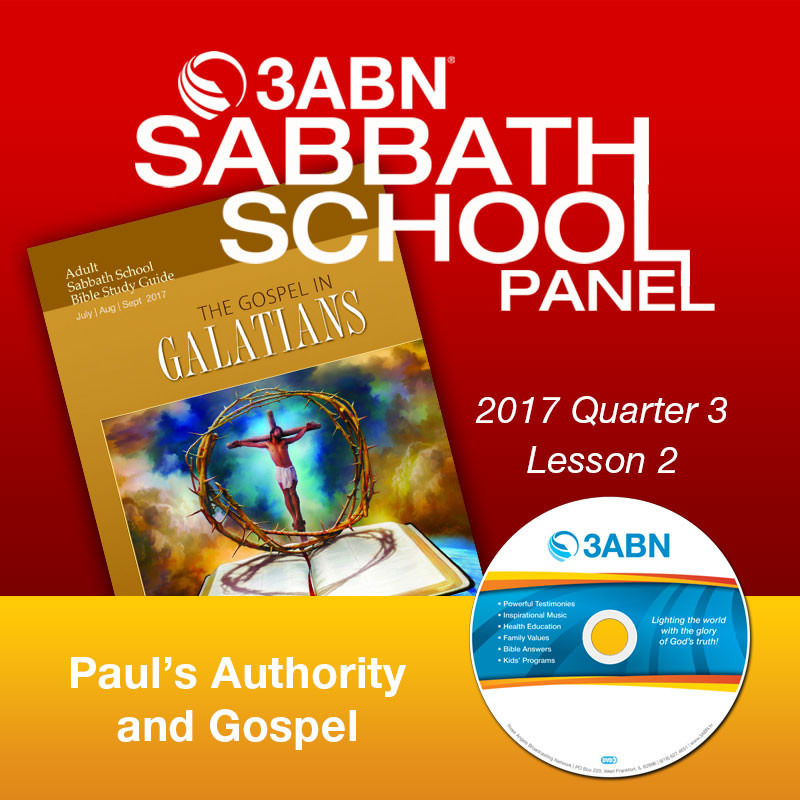  
2017 Q3 - Lesson 2: "Paul's Authority and Gospel"
Sabbath School Panel - The Gospel in Galatians
"For do I now persuade men, or God? Or do I seek to please men? For if I still pleased men, I would not be a bondservant of Christ" (Galatians 1:10, NKJV).
Paul wrote his letter to the churches in Galatia. His plan that Gentiles could join on the basis of faith alone was being challenged by false teachers who insisted that Gentiles must also be circumcised before they could become members. This position, Paul saw, was an attack on the essence of the gospel itself; thus, he had to respond. The response is the letter to the Galatians.
Data sheet
Series

Sabbath School Panel

Host

John Dinzey

Theme

"The Gospel in Galatians". Quarter 3, 2017

Running Time

1 hr.

Guests

Jill Morikone
Kenny Shelton
Ronny Shelton
Shelley Quinn

Ministry

3ABN

Language

English

Schedule Code

SSP000027