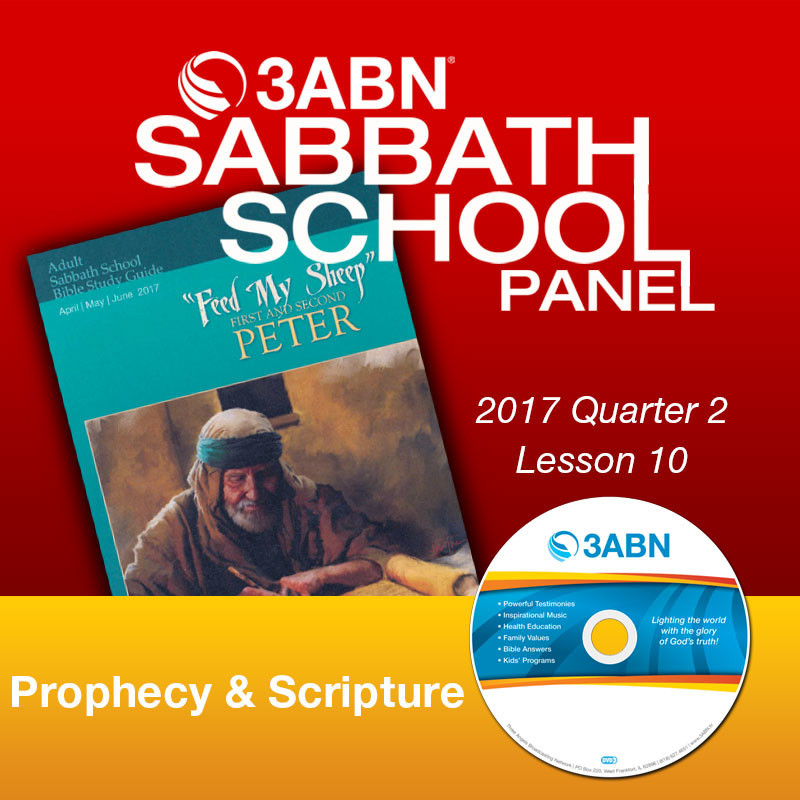  
2017 Q2 - Lesson 10: "Prophecy & Scripture"
Sabbath School Panel - Feed My Sheep: 1 and 2 Peter
"We have also a more sure word of prophecy; where- unto ye do well that ye take heed, as unto a light that shineth in a dark place, until the day dawn, and the day star arise in your hearts" (2 Peter 1:19).
As we continue to study the letters of Peter, one point should stand out: how confident and how certain Peter is in what he is writing. We can see the same with Paul: clear and firm conviction about what they are proclaiming in regard to Jesus Christ and the Cross. In the texts for this week, we will see more of this certainty in Peter. Instead, Peter was sure of what he believed in, for two reasons. First, he was an eyewitness to "our Lord Jesus Christ". But second is the "sure word of prophecy". So if Jesus and Peter took the Bible this seriously, how dare we do otherwise ourselves?
Data sheet
Series

Sabbath School Panel

Host

Shelley Quinn

Theme

"Feed My Sheep: 1 and 2 Peter". Quarter 2, 2017

Running Time

1 hr.

Guests

Jill Morikone
John Dinzey
Mollie Steenson
Tom Ferguson

Ministry

3ABN

Schedule Code

SSP000022