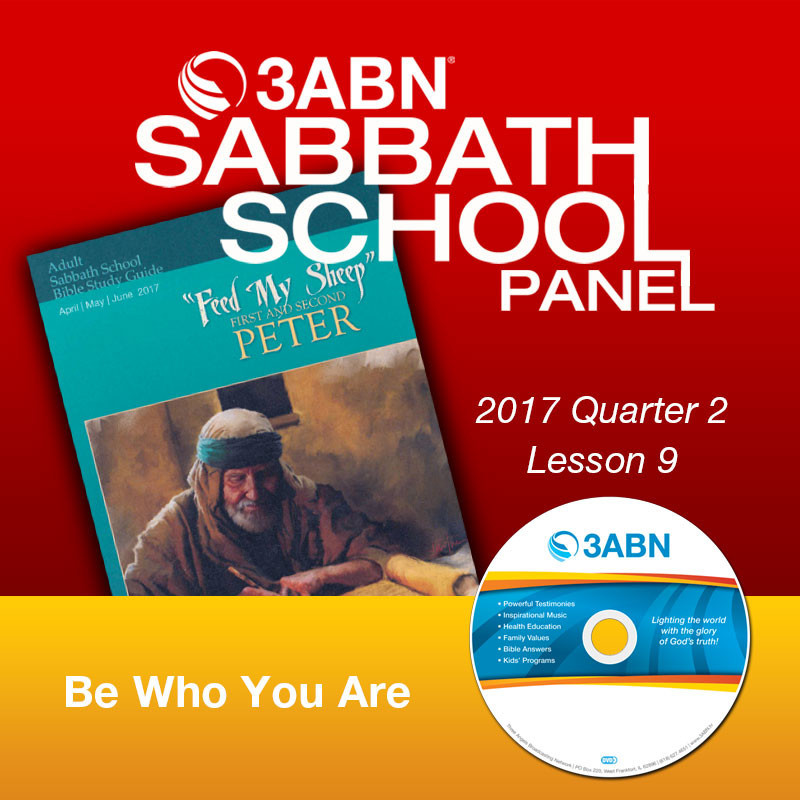  
2017 Q2 - Lesson 9: "Be Who You Are"
Sabbath School Panel - Feed My Sheep: 1 and 2 Peter
"For this very reason, make every effort to add to your faith goodness; and to goodness, knowledge; and to knowledge, self-control; and to self-control, perseverance; and to perseverance, godliness; and to godliness, mutual affection; and to mutual affection, love" (2 Peter 1:5–7, NIV).
One of the astonishing things about the New Testament is how much truth can be "crammed" into a very limited amount of space. In fact, not only do we get a kind of catalog of Christian virtues, but Peter presents them in a specific order. He also writes about the reality of what it means to be in Christ and to be "cleansed" from our old sins, and then even brings in the idea of assurance of salvation, the promise of eternal life in "the everlasting kingdom"of the Lord.
Data sheet
Series

Sabbath School Panel

Host

John Dinzey

Theme

"Feed My Sheep: 1 and 2 Peter". Quarter 2, 2017

Running Time

1 hr.

Guests

Jill Morikone
Molly Steenson
Shelley Quinn
Tom Ferguson

Ministry

3ABN

Language

English

Schedule Code

SSP000021