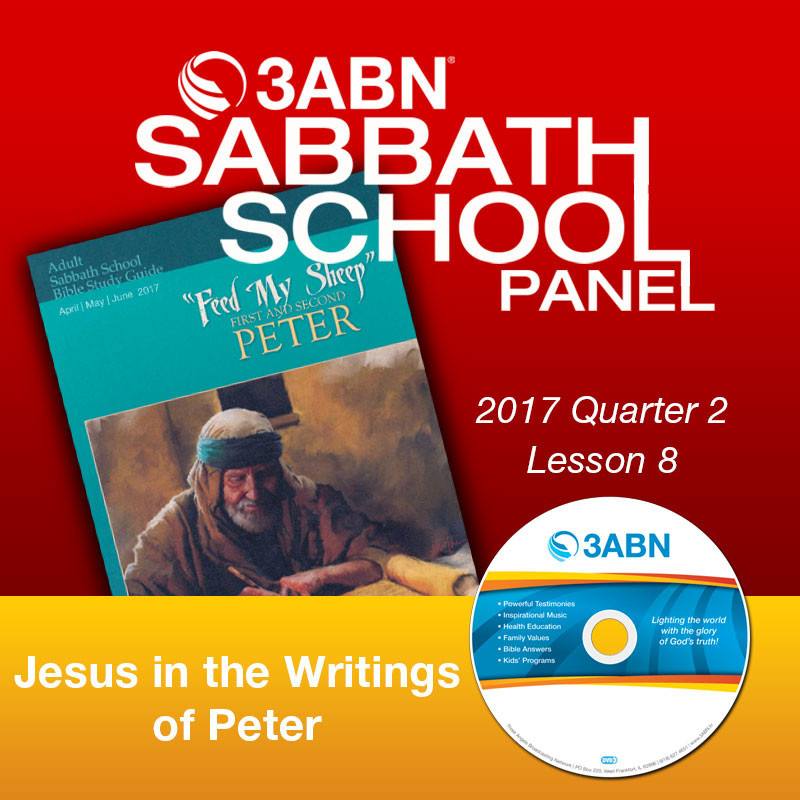  
2017 Q2 - Lesson 8: "Jesus in the Writings of Peter"
Sabbath School Panel - Feed My Sheep: 1 and 2 Peter
"Who Himself bore our sins in His own body on the tree, that we, having died to sins, might live for righteousness—by whose stripes you were healed" (1 Peter 2:24, NKJV).
A s we have studied 1 Peter, it should be clear by now that regardless of the context, and whatever the specific issues he's addressing, Peter's focus was on Jesus. Jesus permeates all that he writes; He's the golden thread woven through the letter.
Data sheet
Series

Sabbath School Panel

Host

Shelley Quinn

Theme

"Feed My Sheep: 1 and 2 Peter". Quarter 2, 2017

Running Time

1 hr.

Guests

Jill Morikone
John Dinzey
Molly Steenson
Tom Ferguson

Ministry

3ABN

Language

English

Schedule Code

SSP00020