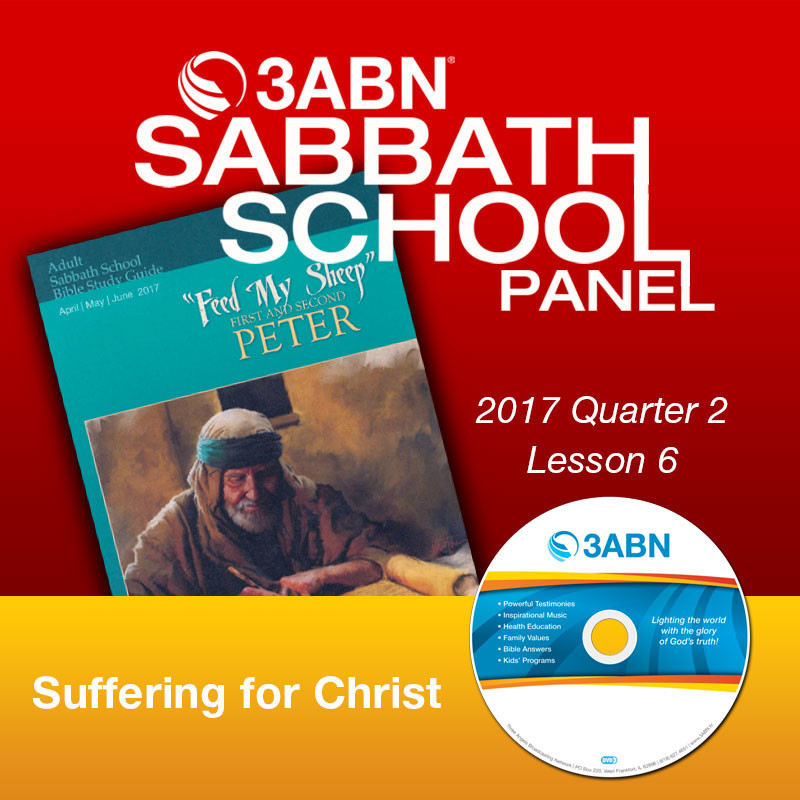  
2017 Q2 - Lesson 6: "Suffering for Christ"
Sabbath School Panel - Feed My Sheep: 1 and 2 Peter
"For to this you were called, because Christ also suffered for us, leaving us an example, that you should follow His steps" (1 Peter 2:21, NKJV).
The history of persecution in the first few centuries of Christianity is well known. The Bible itself, especially the book of Acts, gives glimpses into what awaited the church. Persecution, with the suffering it brings, is also clearly a present reality in the life of the Christians to whom Peter is writing. Within the short epistle, there are no fewer than three extended passages that deal with his readers' suffering for Christ. By any reckoning, then, the suffering caused by persecution is a major theme of 1 Peter, and to that we turn.
Data sheet
Series

Sabbath School Panel

Host

Jill Morikone

Theme

"Feed My Sheep: 1 and 2 Peter". Quarter 2, 2017

Running Time

1 hr.

Guests

John Lomacang
Molly Steenson
Shelley Quinn
Tom Ferguson

Ministry

3ABN

Language

English

Schedule Code

SSP000018