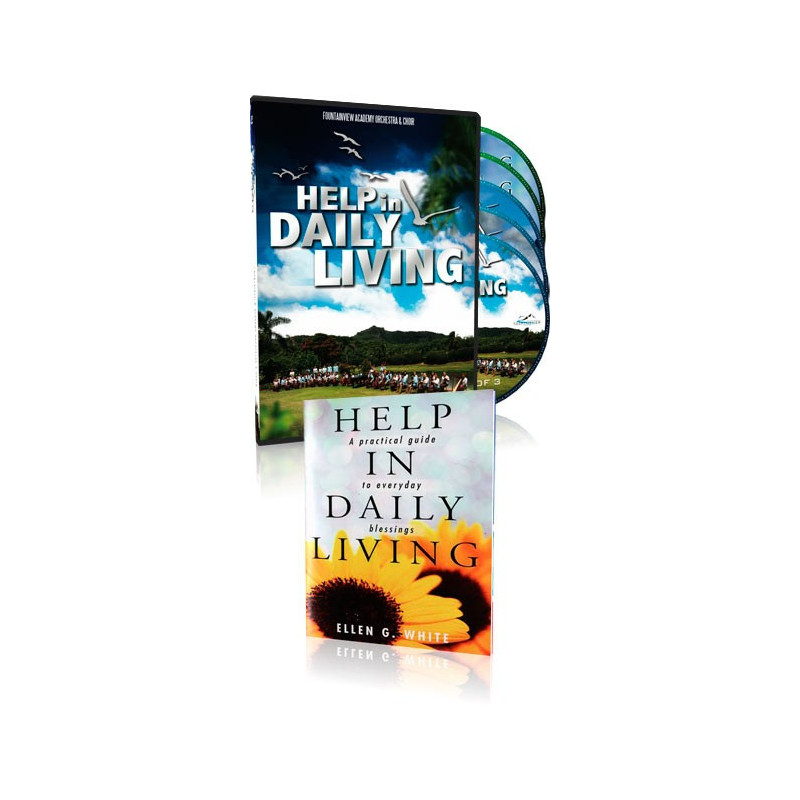  
Help In Daily Living DVD Set
What good is Christianity if it doesn't change a person on a day-to-day basis? Filmed in the natural beauty of Kauai, Hawaii, Help in Daily Living is a DVD package based on the book Help in Daily Living. Its purpose is to lead viewers to a practical experience with Christ through music and personal testimonies. As you travel from ocean beaches to lush, delicate gardens, you'll hear the grand strains of In the Heart of Jesus/Be Still My Soul medley, the compelling chords of I Want Jesus to Walk With Me, and over thirty-five other favorites. 
Be inspired as you listen to the students share personal accounts of how the gospel has been made real in their own lives. This DVD set is a great way to help others, as well as yourself, encounter Christ in an experiential and practical way.
Includes:
- 3 DVDs with a total running time of 6 1/2 hrs
- The book "Help in Daily Living"
- An audio version of the book "Help in Daily Living" on 2 CDs. Total run time, 1 hr & 20 mins
Data sheet
Host

Fountainview Academy Orchestra and Choir

Running Time

6 1/2 hrs + 1 hr & 20 mins

Special Note

1 book "Help in Daily Living"

DVDs

3

CDs

2

Language

English

Type

Combo