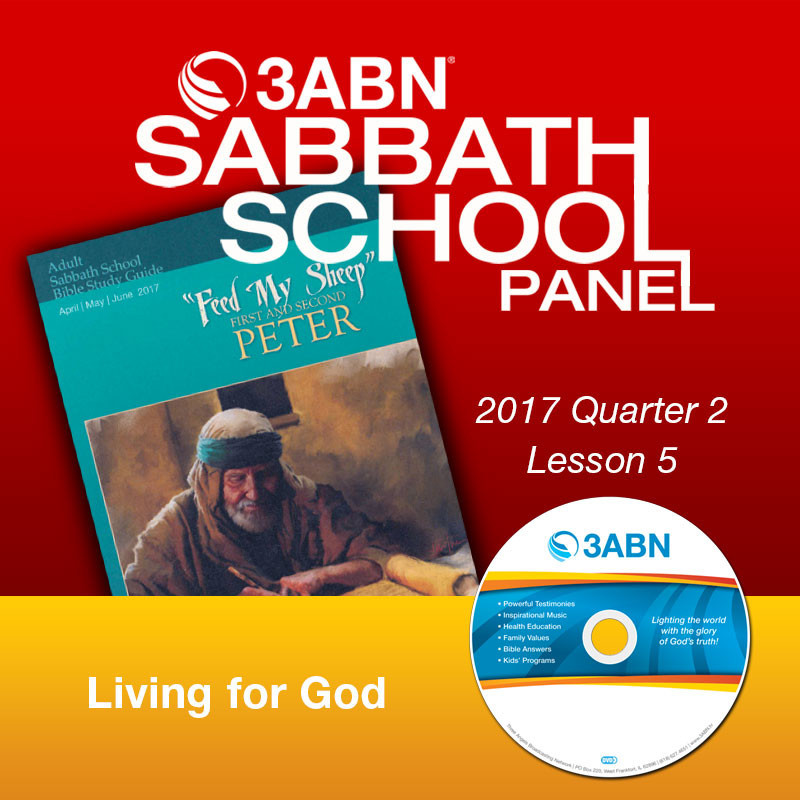  
2017 Q2 - Lesson 5: "Living for God"
Sabbath School Panel - Feed My Sheep: 1 and 2 Peter
" 'For the eyes of the Lord are on the righteous, and His ears are open to their prayers; but the face of the Lord is against those who do evil' " (1 Peter 3:12, NKJV).
The Bible writers knew the reality of human sinfulness. But the Bible writers also were greatly aware of the power of Christ to change our lives and make us new people in Him. Peter continues a theme that pervades the Bible, the reality of love in the life of a believer in Jesus. "Love," he writes, "will cover a multitude of sins" (1 Pet. 4:8, NKJV). When we love, when we forgive, we are reflecting what Jesus has done and still does for us.
Data sheet
Series

Sabbath School Panel

Host

Shelley Quinn

Theme

"Feed My Sheep: 1 and 2 Peter". Quarter 2, 2017

Running Time

1 hr.

Guests

Jill Morikone
John Lomacang
Molly Steenson
Tom Ferguson

Ministry

3ABN

Language

English

Schedule Code

SSP000017