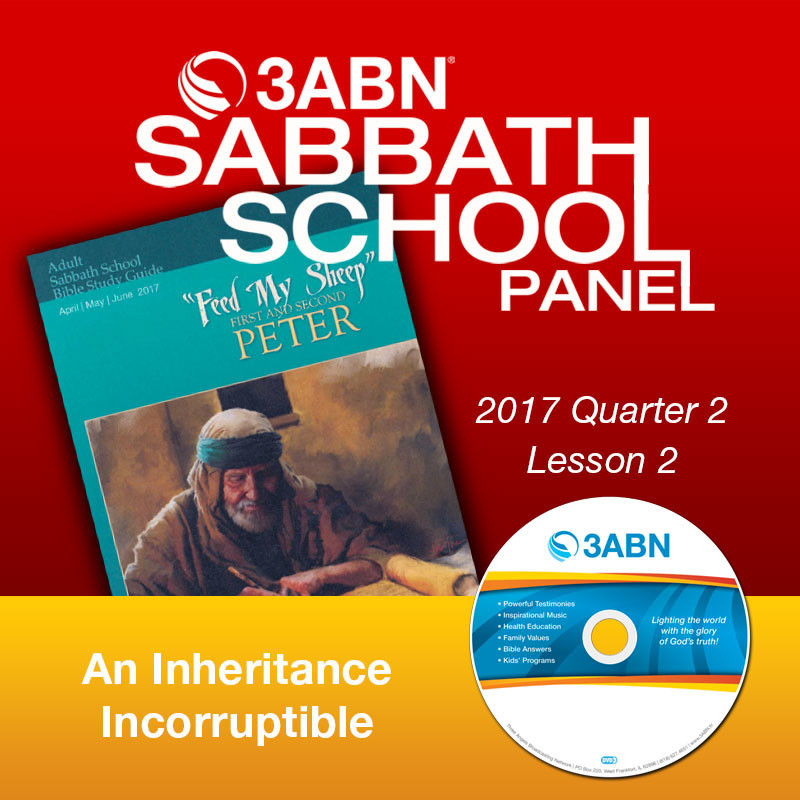  
2017 Q2 - Lesson 2: "An Inheritance Incorruptible"
Sabbath School Panel - Feed My Sheep: 1 and 2 Peter
"Now that you have purified yourselves by obeying the truth so that you have sincere love for each other, love one another deeply, from the heart" (1 Peter 1:22, NIV).
As we know, much of the New Testament was written as epistles, or letters, and people usually write letters in order to convey specific messages to the recipients. In other words, as we read Peter, it would be good to know, as much as possible, the historical context of his letter. What was he saying, and why? And of course, most important of all: What message can we take from it?
Data sheet
Series

Sabbath School Panel

Host

Shelley Quinn

Theme

"Feed My Sheep: 1 and 2 Peter". Quarter 2, 2017

Running Time

1 hr.

Guests

C.A. Murray
Jill Morikone
Molly Steenson
Tom Ferguson

Ministry

3ABN

Language

English

Schedule Code

SSP000014