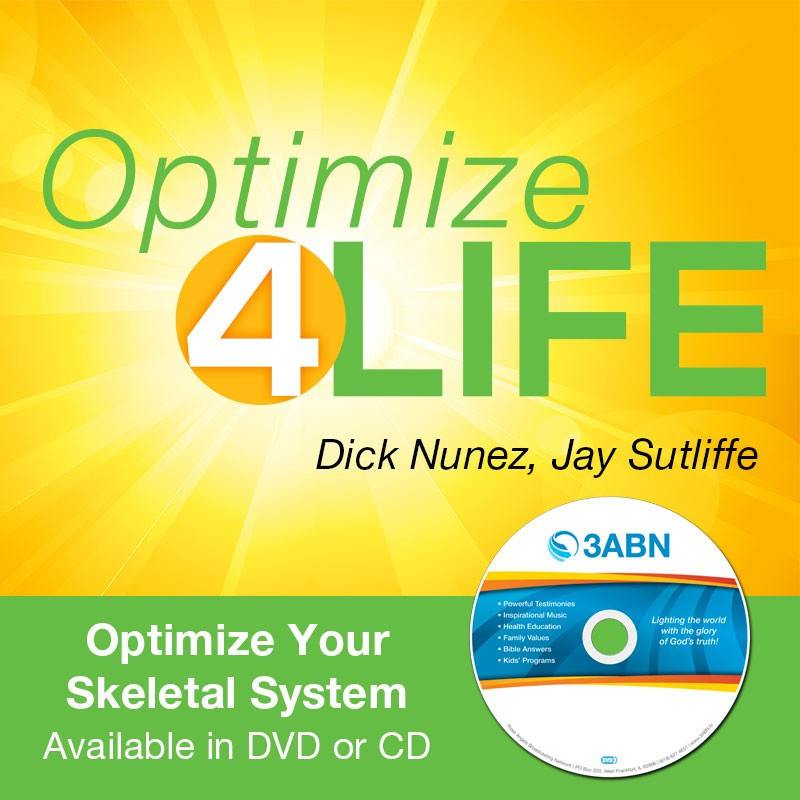  
Optimize Your Skeletal System
Join Dick Nunez, exercise physiologist and Jay Sutliffe, professor & registered dietitian as they discuss how to strengthen your muscular system.
Also with a segment by Chloe Sutliffe, BS, LMT - Shares how to make a tasty nutritious stir-fry.
Dick and Lisa Nunez show us simple exercises to strengthen your bones.
Data sheet
Series

Optimize 4 Life

Host

Dick Nunez and Jay Sutliffe

Theme

Health and Lifestyle

Running Time

30 min.

Guests

Lisa Nunez

Ministry

3ABN

Language

English

Schedule Code

OFL000007

Type

Radio/TV Program