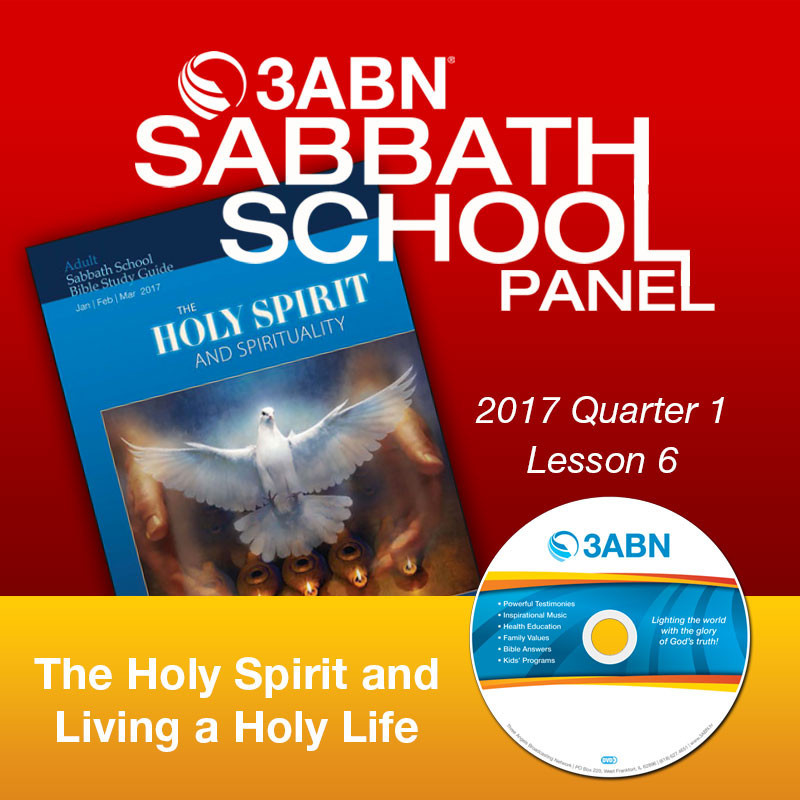  
2017 Q1 - Lesson 6: The Holy Spirit and Living a Holy Life
Sabbath School Panel - The Holy Spirit and Spirituality
"Now may the God of peace Himself sanctify you entirely; and may your spirit and soul and body be preserved complete, without blame at the coming of our Lord Jesus Christ" (1 Thessalonians 5:23, NASB).
It's easy to become insensitive to the holiness of God and not to think much about God's revealed hatred of sin and evil.
Holiness, however, is a crucial theme in the Bible. The pursuit of holiness, to become loving and pure like Jesus, should be a priority for every Christian. We are rightly appalled by the "I-am-holier-than-you" attitude. But, at the same time, we can easily forget what it means to live a pure and sanctified life.
God's love and His holiness inseparably belong together. Without God's holiness, His love would be in danger of sentimentalism; without His love, God's holiness would be stern and unapproachable. 
Data sheet
Series

Sabbath School Panel

Host

Mollie Steenson

Theme

"The Holy Spirit and Spirituality". Quarter 1, 2017

Running Time

1 hr.

Guests

Brian Hamilton, Jill Morikone, Kenny Shelton

Ministry

3ABN

Language

English

Schedule Code

SSP000006