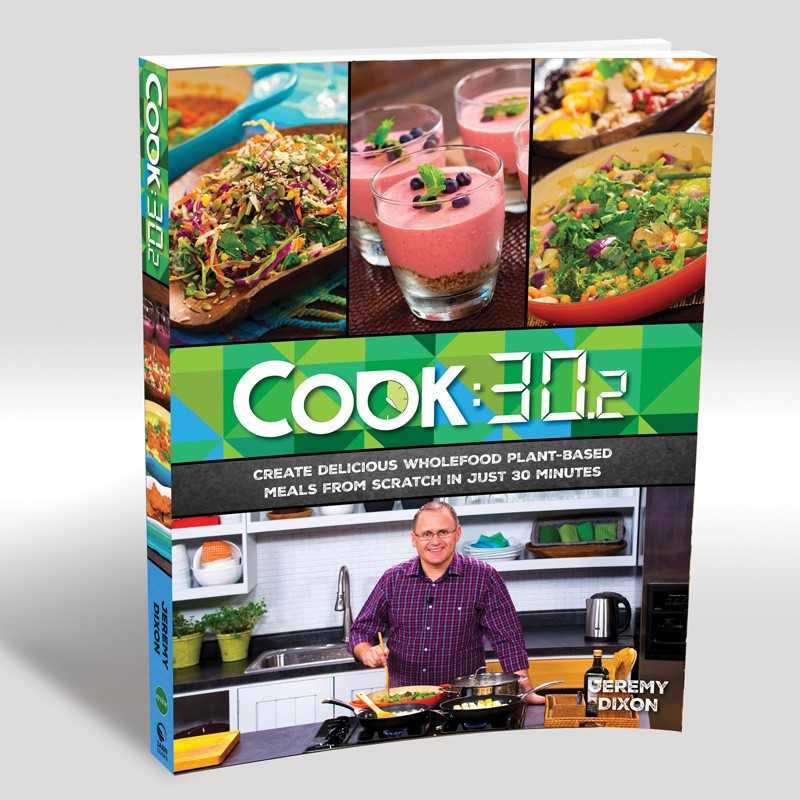  
Cook:30.2 Season 2 Cookbook
The Cook:30.2 cookbook captures all 24 meals in the second delicious season of this popular television series. The amazing, full-color photographs of each dish, along with the hundreds of preparation and presentation photographs demonstrating each step, will fill you with confidence to try each mouth-watering recipe.
Season 1 DVD Set available here.
Season 2 DVD Set available here.
DVDs from season 1 and season 2 available here.
Data sheet
Series

Cook 30.2

Weight

37.2 oz

Pages

235

Author

Jeremy Dixon

Special Note

7.75x10.25 in

Cover

Paperback

Format

Physical Book

Language

English

Type

Book