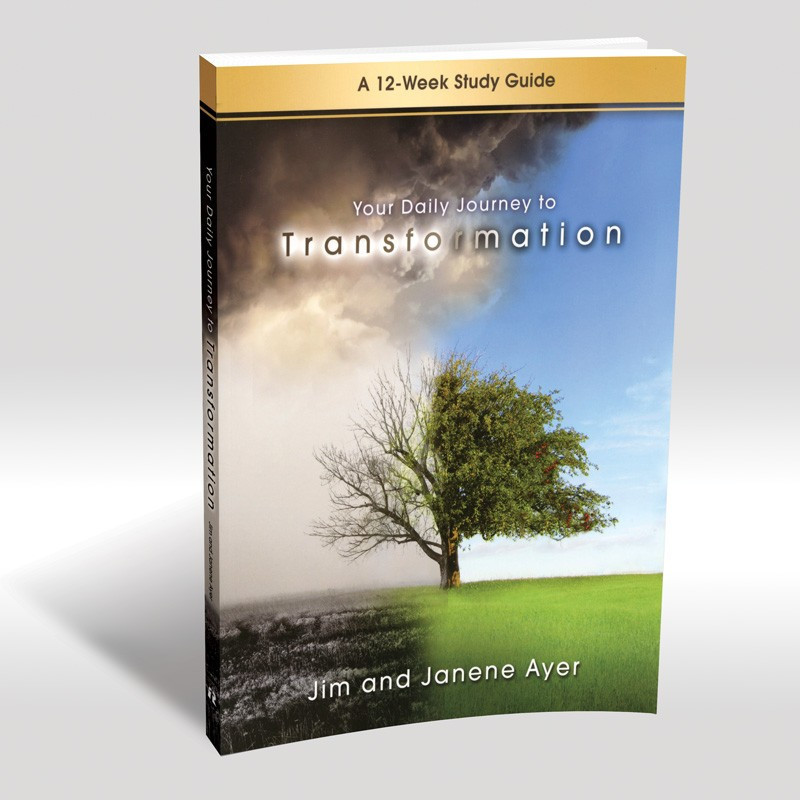  
Your Daily Journey to Transformation
When it comes to experiencing transformation in your life, it's all about taking the first step, and that first step is always easier when supportive friends walk along beside you. In this interactive workbook, designed to be a companion study guide to the book Transformation, Jim and Janene Ayer journey with you as you explore an honest assessment of your personal relationship with God. As you make life-altering discoveries through God's Word and inspiring stories of others' experience that will move you out of your comfort zone and into a life that is shaped and powered by the Holy Spirit.
This 12-Week Study Guide designed to be used individually or in a small-group setting. You are only 12 weeks away from a deeper, more powerful relationship with God that will impact every aspect of your being and result in a transformed existence. Take the first step.
A companion Remodeling Your Life DVD set is also available or you can get the Complete Transformation Set.
Data sheet
Weight

17.0

Pages

169

Author

Jim and Janene Ayer

Cover

Paperback

Format

Physical Book

Language

English

Type

Book
You might also like