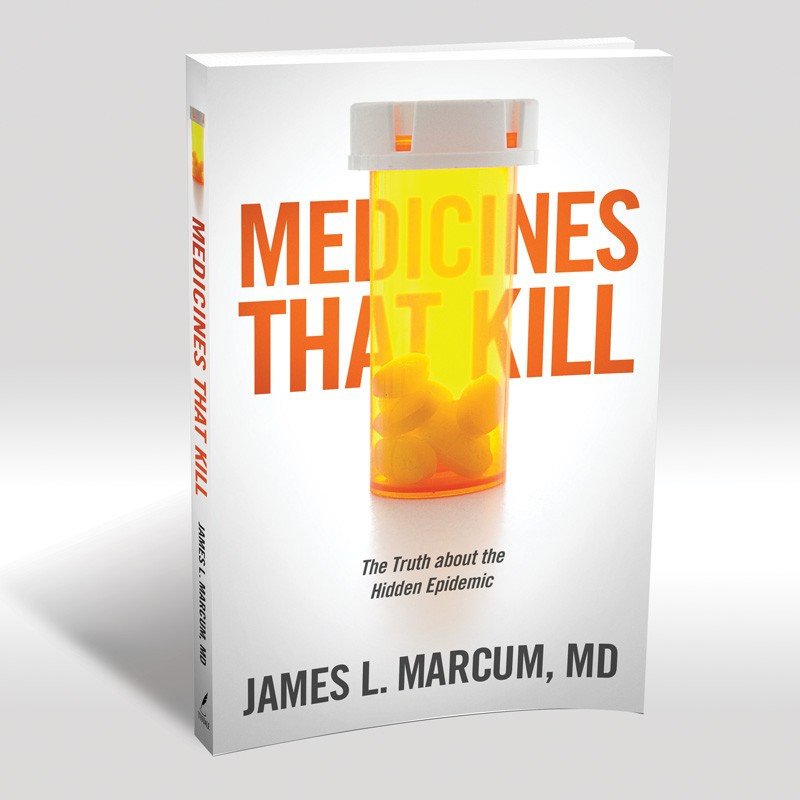  
Medicines That Kill
Not nearly enough is being said about this growing epidemic. The recent deaths of several celebrities have shone a spotlight on the overuse and abuse of prescription drugs. Most people believe that these medications are safer than illegal substances. But when combined with other prescription or over-the-counter medications, prescription drugs can be every bit as powerful, addictive, and dangerous.
How do we stop this epidemic? In Medicines That Kill, Dr. Marcum outlines the biblical plan for physical and spiritual health, prescribed by the great Physician himself.

In Medicines That Kill, Dr. James Marcum shows why he believes that medications may very well be the number one cause of death in America.
Data sheet
Weight

9.3 OZ

Pages

245

Author

Dr James Marcum

Binding

Paperback

Format

Physical Book

Language

English

Type

Book
You might also like