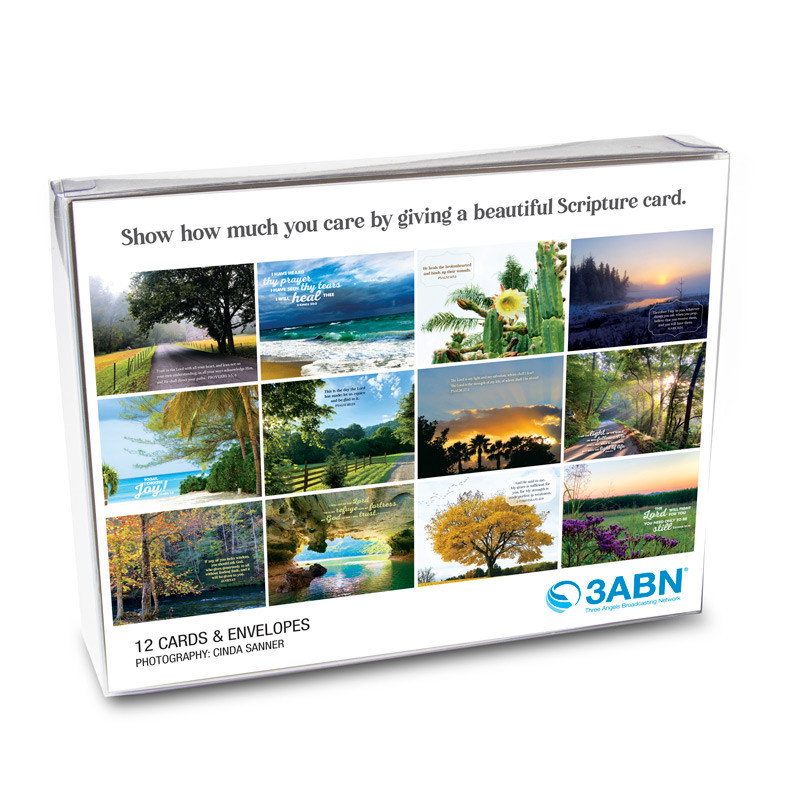  
3ABN Scripture Cards
Have you thought about sending someone a card of encouragement, lately? Now you can do that and support 3ABN Kids Network!
Each card features a beautiful nature scene photographed by Tiny Tots host, Cinda Sanner, along with a special Bible promise.
They're a beautiful way to remind someone of God's love, and support your favorite children's network, too.
Each pack contains 12 different card designs on the outside with the insides blank to write your own message. 12 envelopes are also included.