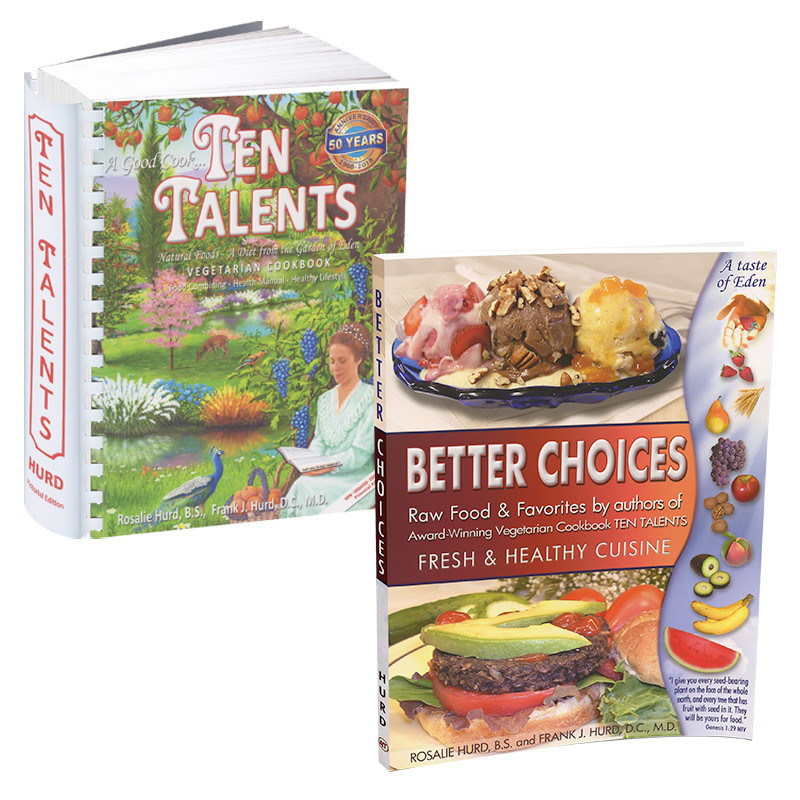  
Ten Talents & Better Choices Cookbooks Combo
TEN TALENTS emphasizes the Genesis diet provided by our Creator - grains, fruits, nuts, and vegetables - is the most comprehensive natural-foods cookbook on the market today, an indispensable "old faithful" with 675 lavishly-illustrated pages and over 1,000 heart-healthy recipes.
BETTER CHOICES - Fresh and Healthy Cuisine features raw food simply prepared and a collection of best-loved recipes from TEN TALENTS, along with the health principles that have made it a classic since 1968.
The Ten Talents Cookbooks are available for any size donation. To request the cookbooks for a Suggested Donation different than the options provided here you can order via the phone by calling 3ABN at, 618-627-4651.
International shipping charges required in addition to any donation made towards the books.
Data sheet
Author

Frank J. Hurd
Rosalie Hurd

Language

English