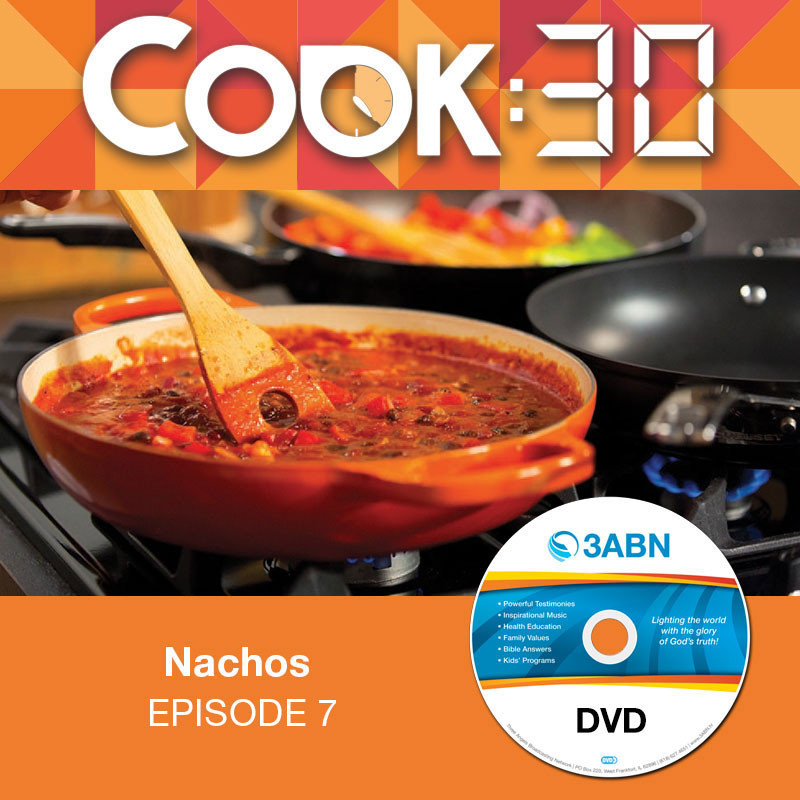  
Nachos - Ep 7
Discover the delicious flavors and easy cooking style of New Zealand's Revive Café with Chef Jeremy Dixon, and learn how to produce a range of meals for your family. Learn how to cook four or five dishes from scratch using plant-based whole foods, and have them ready to serve in just 30 minutes!
Recipes include: 
- Revive Chilli on Corn Chips
- Fresh Toppings
- Healthy Cheezy Cashew Sauce
- Pan Fried Vegetables
- Blueberry "Better Than Ice Cream"
Data sheet
Series

Cook 30

Season

01

Host

Jeremy Dixon

Theme

Cooking

Running Time

30 min.

Ministry

3ABN

Language

English

Schedule Code

CKT000007
You might also like